Office Care
Preventing the spread of viruses and mass infection
Disinfection spray and solution, Dispenser (automatic sprayer), Unmanned quarantine system, Quarantine gate, Antibacterial mask, etc.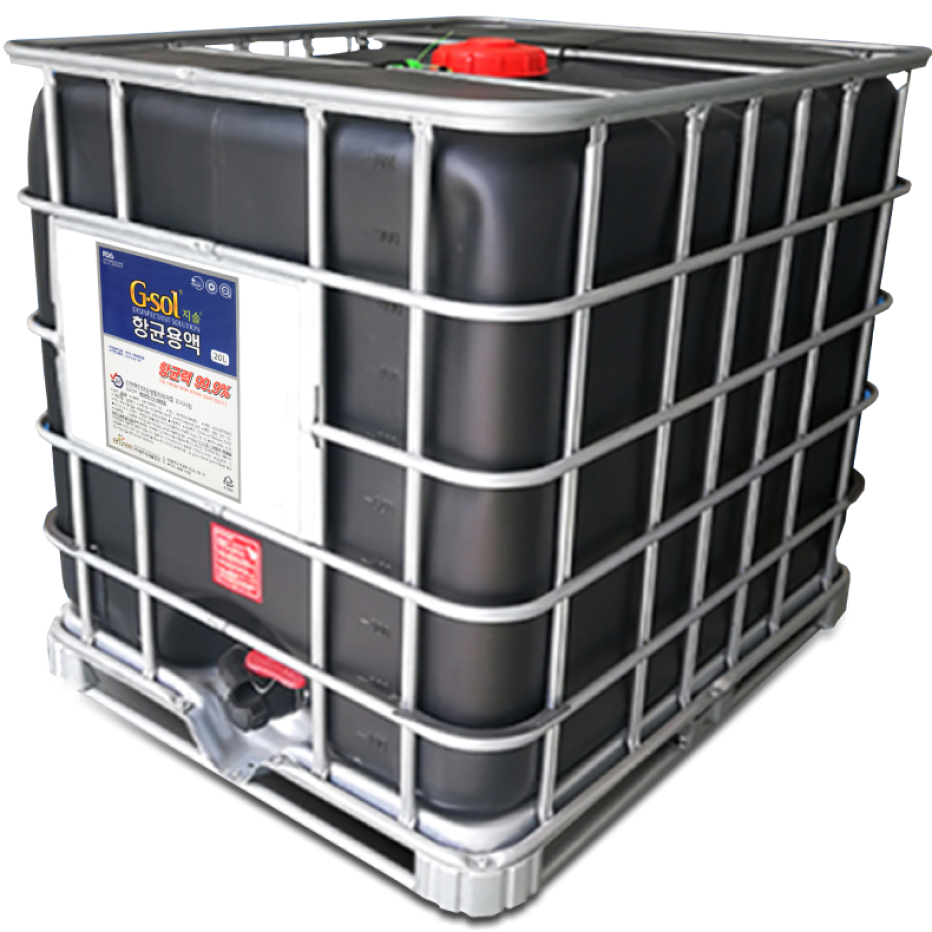 G·SOL® Sanitizing Bulk Solution
Sanitizing Bulk Solution for Various Applications: No-Alcohol
Quarantine field

Prevention of Epidemics for the Sanitation of Public Facilities such as Offices, Governmental Facilities, Schools, Theaters, Hospitals, Marts, and Homes and etc.

Spray it in public facilities & homes in order to kill Endemic Seasonal Viruses including COVID-19 and Bacteria
Long-Term Blocking of the Infection Pathways makes Preventing the Secondary Virus Infection more effectively (Long-Term Surface Disinfection up to 3 months)
Application of Antiviral/Antibacterial Fabrics & Textiles Industries

Used for protective clothing, masks, filters and etc.
Used for clothing, beddings, towels, carpets, curtains, socks and etc.
Maintains Anti-virus/anti-bacterial efficacy after 30 times of washing
By Spraying or dipping method.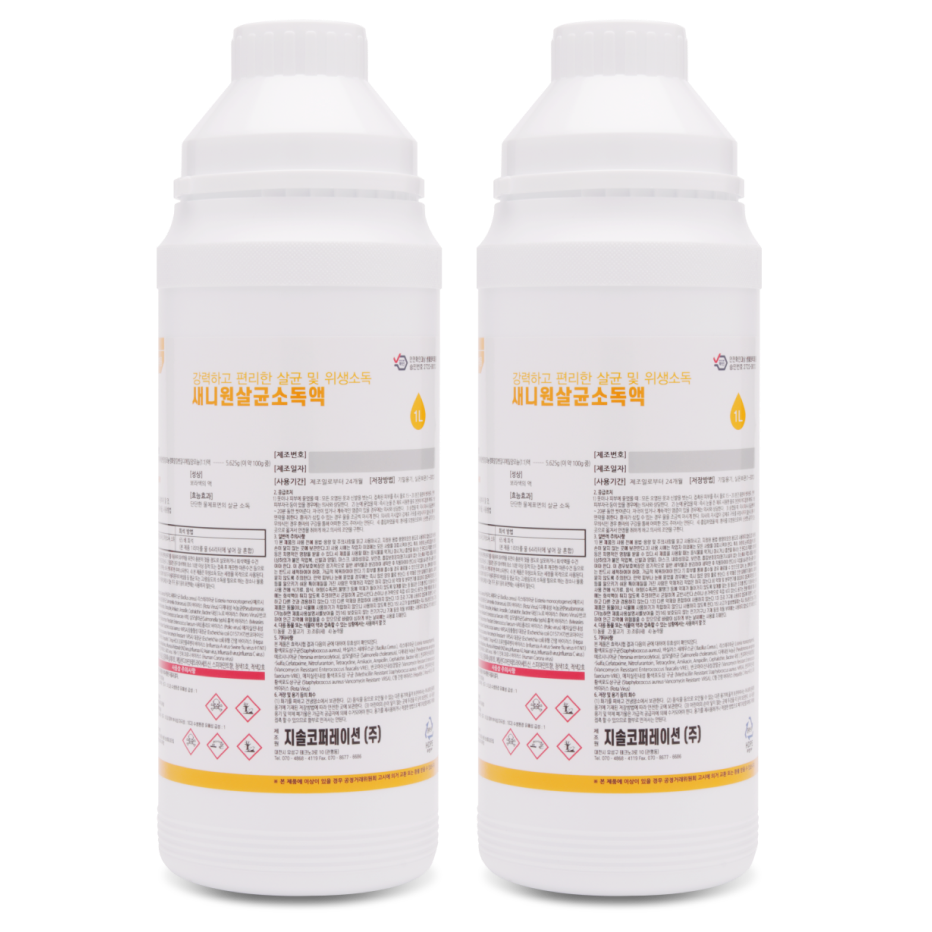 Sani-1®
Highly efficient disinfectant and hygiene solutions
Safe to use without strong smell : Unlike general chlorine-based disinfectants, there is no strong smell
Stable storage : General chlorine-based disinfectant cannot be stored for more than 3 months (*Sani-1 Storage period : 2 years)
Very effective and very economical to use (dilutable up to 1:65)
Available in hospitals, accommodations, sports facilities, nursing facilities, public facilities, etc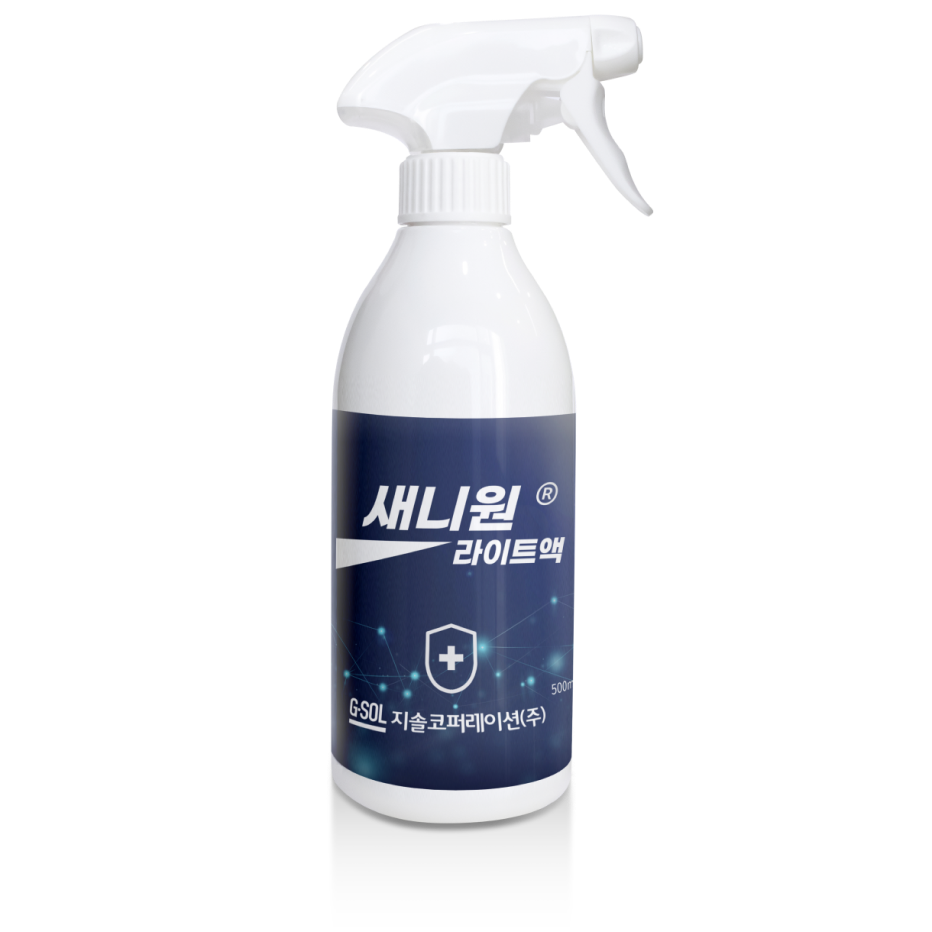 Sani-1® Light
Highly efficient and convenient disinfectant and hygiene solutions
Anyone can easily sterilize

After spraying, just wiping with a clean towel
Multi-facility indoor/outdoor facility and environmental hygiene disinfection
Safe use without strong smell

Unlike general chlorine-based disinfectants, there is no strong smell

Convenient to use immediately without dilution (dilution factor X)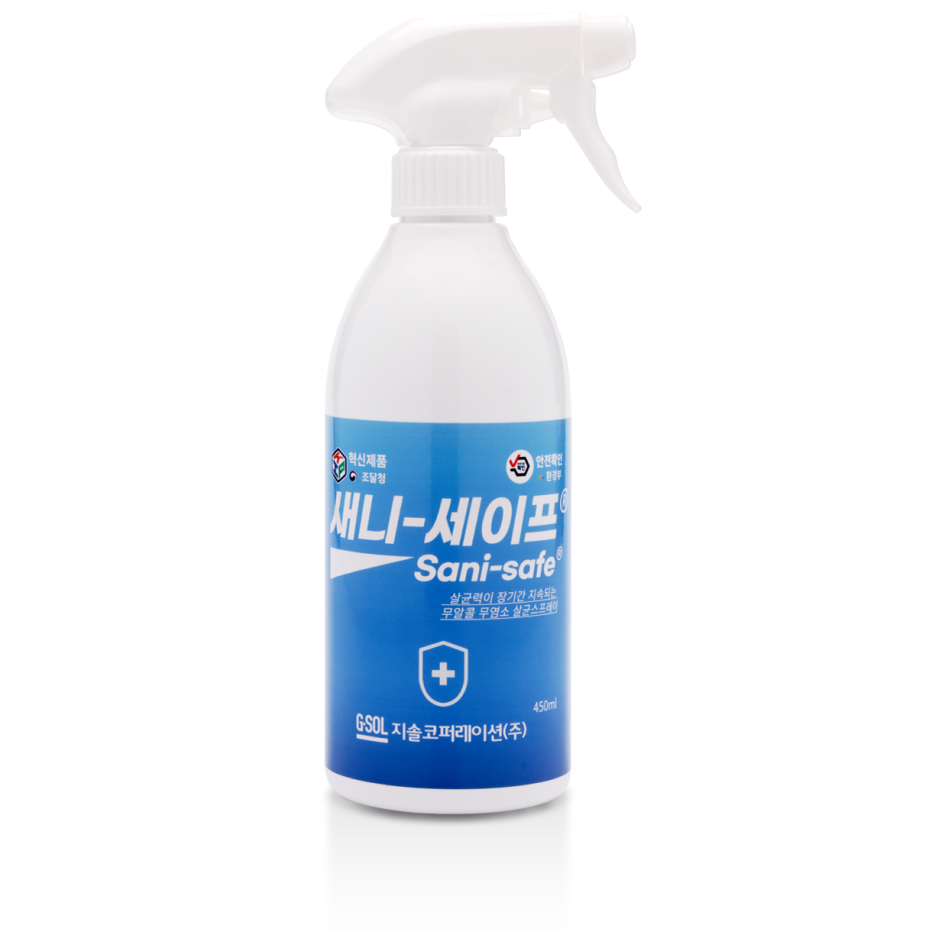 Sani-Safe®
Innovative Products certified by the Korea Public Procurement Service

No. 2022-215 as Disinfect
Long-term Surface Sanitizing efficacy

99.9% of Sanitizing Efficacy against Virus & Bacteria
Alcohol-free, chlorine-free sanitizer

Sani-Safe® does not contain any harmful chemicals
Disinfectant that can be sprayed on the Human body & Environment

Single Dose(Oral) Toxicity Test → Non-Toxic
Acute Eye Irritation/Corrosion Test → Non-Toxic
Skin Irritation Test → Non-Irritant
Acute Inhalation Toxicity Test → Non-Toxic
Animal Cell Activity Test → Non-Toxic