Humidity Management Technology
An essential item for drying/packaging moisture-sensitive products, indicating technology using the principle that the color changes with humidity.
Technology utilizing inorganic substances that react with moisture to change color.
Technology using eco-friendly organic materials that do not contain heavy metals.
Localization of Korea's First Humidity Indicator Card Technology.
NeT (new technology) certification and world-class product certification.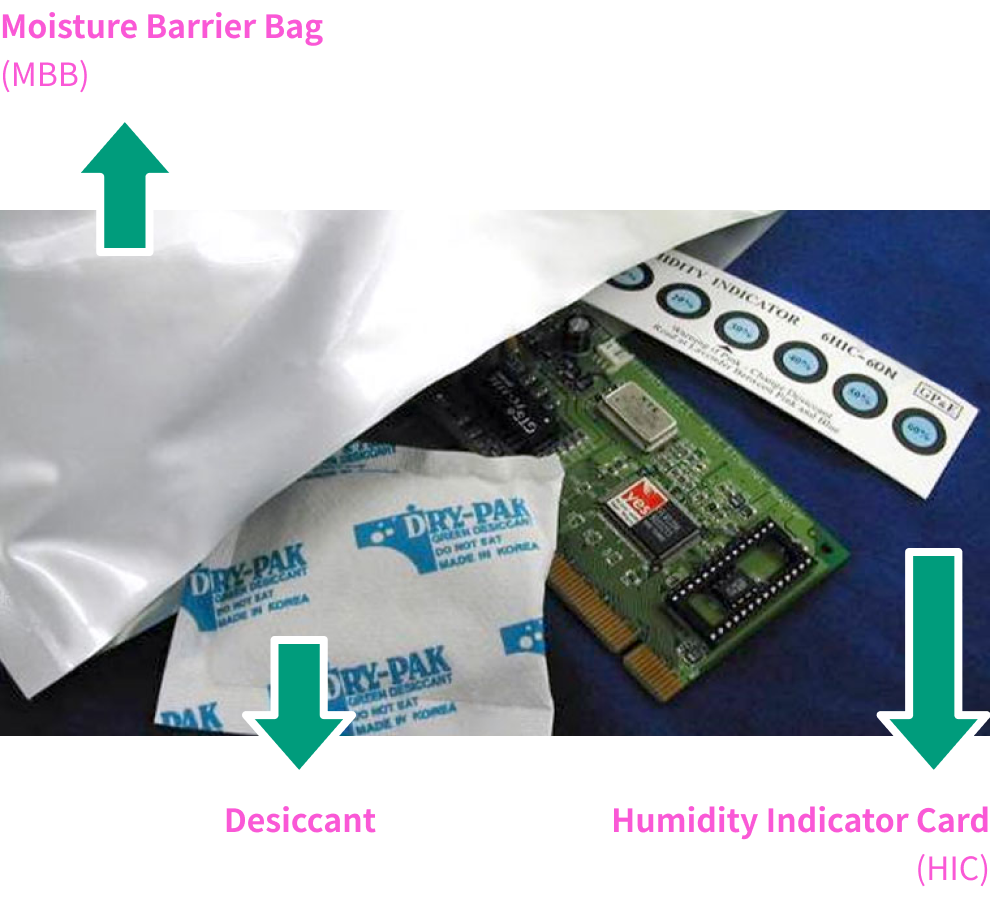 Semiconductor (memory): packaging of D-RAM, NAND flash, etc
Printed circuit board: Packing of PCB, F-PCB, F/C, BGA, etc
Display: Packing of PDP, TFT-LCD, LED, etc
Defense manufacturers: Packaging/management of missiles, propellant, ammunition, etc
Silver Industrial Household Goods: Smart Diapers
Humidity Indicator Cards
(HIC)
1. Simplified hygrometer: Use substances that change color with humidity.
2. Packaging essential subsidiary materials for moisture sensitive products (semiconductors, PCBs, LEDs, etc.) (used by JEDEC standards : Joint Electron Device Engineering Council)
3. When the product is opened, the internal humidity can be known bycolor, so it monitors whether the Moisture Barrier Bag (MBB) anddesiccant play a proper role, and an indication product tounderstand the safety/soundness of moisture.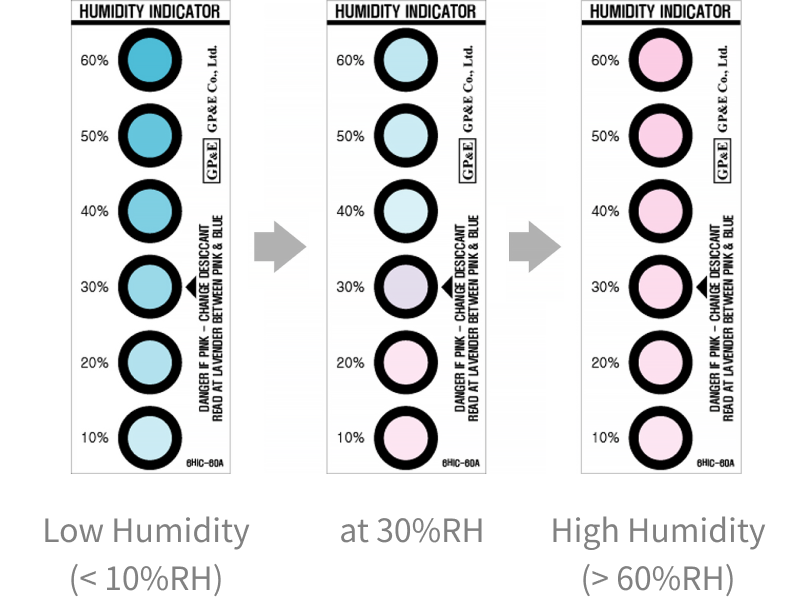 Features
Stable quality
(Stable supply)

It has been supplying more than 200 semiconductor/PCB companies such as Samsung Electronics/
SK Hynix/LG in Korea and 7 overseas countries for more than 20 years.
Exporting to more than 10 countries including China, Italy, Philippines, Taiwan, Vietnam, Singapore,
Thailand, and Malaysia.

Technical superiority
(Technical Protection)

Utility Model Registration No. 20-0291732 (HIC Production Facility)
Patent Registration No. 10-1271447, No. 10-1344949, No. 10-1270475, No. 10-1605193 (Eco-friendly HIC)

Eco-friendly product

RoHS and REACH regulatory responses for all products.
Innovative technical focused on customers.
Pursuing Eco-friendliness.

Accurate instructions
(Compliance with
International Standards)

Compliance with MIL(U.S. Military) and JEDEC(Joint Electron Device Engineering Council) standards.
CoC (Report by Third Party) Test Request by Product/LOT.

Price competitiveness
(Economic Feasibility)

Increased price competitiveness through the development and localization of raw materials.
Joint development with specialized companies such as special paper, raw material reagents,
additives, etc.

A wide range of products
(R&D)

Customized model can be developed and supplied according to customer needs.
Classification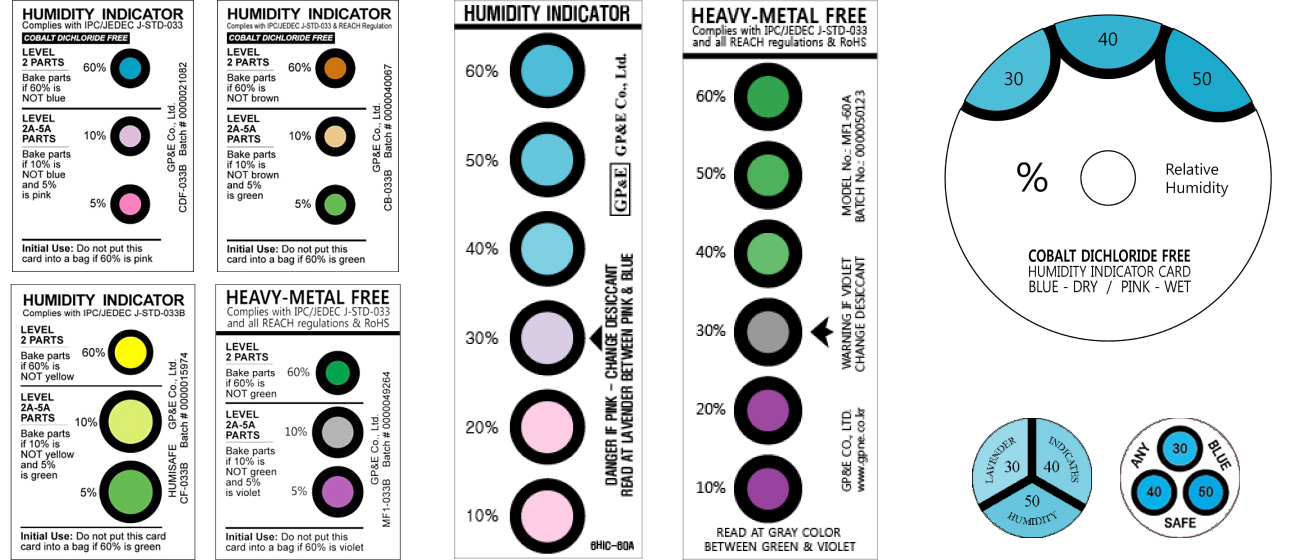 Standard
Categorize
Component
Cobalt Dichloride-Contains
Cobalt Dichloride-Free (Eco-Friendly)
Shape
Card
Plug
Sticker / Label
Function
Reversible
Irreversible
Product Type
Regular-HIC HIC-033B
CDF-series HIC CDF-033B
CB-series HIC CB-033B
CF-series HIC CF-033B
MF1-series HIC MF1-033BC